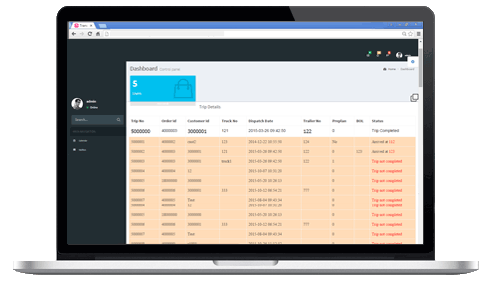 The KSOFT Transportation Software name has represented quality, reliability and affordability for the trucking industry. KSOFT freight management software products offer reliable control over daily trucking operations, yet are easy for growing trucking companies to implement, integrate and afford. This approach allows our users to build upon their total fleet management solution as their needs grow.
BENEFITS:-
Never Enter Data Twice: With Prophesy, your critical information flows in real-time, throughout every part of your business. Stay Current & Compliant: Prophesy Trucking Software keeps your company one step ahead of industry rules & regulations. Seamless Accounting: Our gold-standard integrations to QuickBooks Accounting, Sage 500, Microsoft Dynamics, and more ensure that your billing cycles stay short and efficient. Simplify Communication: Keep drivers, dispatchers and your customers up to date with automatic communication features.
We believe in a brighter future, with smarter software solutions.
Want to know more? Get in touch by email us at sales@ksoftsys.com