We provide a fully integrated E-Commerce solution that supports dataexchange with various enterprise systems, including ERP, SCM and CRM.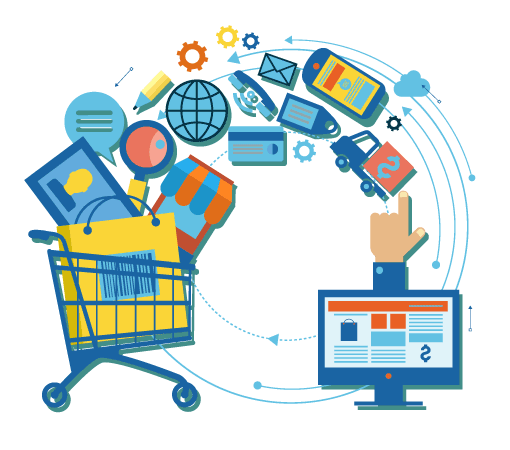 At a time when E-Commerce was still in its infancy, Ksoft Technologies recognized its potential to revolutionize the way businesses reach out and sell to their customers. We grow our expertise thoroughly to offer one of the finest and most complete E-Commerce solution in the market today that is fully customizable to suit your business needs.
Our fully integrated E-Commerce solution supports data exchange with various enterprise systems, including Enterprise Resource Planning (ERP), Supply Chain Management (SCM) and Customer Relationship Management (CRM).
We realize that at the core of a successful E-Commerce website lies the most important element – security. That is why we practice a strict set of security policies on our payment gateway integration, which includes compliance with high standards as well as Secure Sockets Layer (SSL) encryption to protect both the merchants and the customers.
From our years of experience in implementing successful E-Commerce solutions, we are able to advise you on the best practices, especially on the checkout process. It is essential to design a streamlined path to purchase to ensure a seamless shopping experience.  
Specifically, our E-Commerce solution includes:
Product Catalog
Inventory Management
Shopping Cart
Promotions and Coupons
Reviews and Ratings
Multi-currency Support
Sales Report
We believe in a brighter future, with smarter software solutions.
Want to know more? Get in touch by email us at sales@ksoftsys.com