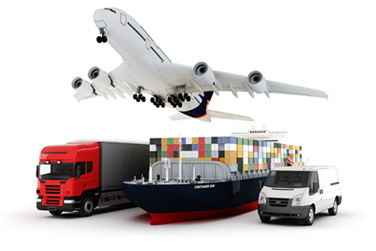 Based on best of breed functionality and an intuitive design, FMS-Online provides an exquisite management portal for your freight forwarding operations.
FMS-Online comes as a complete solution catering to all aspects of the freight forwarding operations (Air, Sea, Land and Domestics), while having the ability to handle import, export, courier and dispatch operations.
Designed for simplicity, FMS-Online provides automation for all important aspects of today's businesses. For instance, FMS-Online is built with a rate calculation function, to generate invoices based on an initial contractual quotation setup.
Reports generation and documentation handling has never been simpler; FMS-Online comes equipped with an extensive and comprehensive range of reports to ensure smoother operations.
Built with the use in mind, the intuitive and user friendly interface makes it easier for users and operators to focus on the business functions, hence ensuring more efficient operations.
Highlights
Caters to Air, Sea, Land and Domestic Operations
Handles Import, Export, Courier and Dispatch operations on a single platform
Enhance Manageability and tracking of orders
Automatic calculation of rates to generate invoices
Comprehensive range of reports
Elegant and user friendly user-interface
Additional Modules
Documentation Management
Planning
Event Management
Billing Module
Customers Management
Contracts Management
External Systems Interface
Order Management and Processing
Management Module
We believe in a brighter future, with smarter software solutions.
Want to know more? Get in touch by email us at sales@ksoftsys.com